71% of the World is Water. Children are 100% Curious.
Drowning is the second-leading cause of accidental death for kids from 1 to 14 years old. It's a national epidemic. A child's safety should never be left to chance, especially in and around water. The Gaston YMCA's Safety Around Water program is a grant-funded water safety class for children and their caregivers. We teach children of all ages, and from all backgrounds that water should be fun, not feared.
 
Over the course of eight 30-minute lessons, participants learn important water safety skills, including:
Basic swim skills, like floating, blowing bubbles, and the front crawl.
Safety skills, identifying a safe place to swim and how to help a swimmer in trouble without endangering yourself.
Survival swim skills, like pushing off the bottom of the pool to resurface, a method of swimming on your front and back, and how to get out of the water if you accidentally fall in.
PROGRAM DATES
SAW registration opens May 15, 2023
Warlick Family YMCA Community
Session 1:  Jun 6-Jun 29
Session 2: July 11- August 3
Stowe Family YMCA Community
Session 1: June 13-July 11
Session  2: July 17- Aug 3
LOCATION OFFERINGS
Safety Around Water classes are operated by the Warlick and Stowe Family YMCAs but are hosted by our community pool partners:
Warlick Family YMCA Community
City of Gastonia, Lineberger City Pool
Stowe Family YMCA Community
Cramerton Parks and Recreation Department, Cramerton Community Pool
WHO CAN PARTICIPATE
Safety Around Water is open to anyone in the community who wants their children to learn how to be safe in and around water. 
Check for SAW Dates and Registration Availability

What is Safety Around Water?
What is the Safety Around Water Program?
This 8-day course, taught by a certified instructor, teaches children two sets of skills that will reduce the risk of drowning and give them confidence in and around water. A typical session includes:
1. Exercises to help children adjust to being in water
2. Instruction in "Jump, Push, Turn, Grab" and "Swim, Float, Swim," two skill
sets children can use if they unexpectedly find themselves in the water 
3. An activity that teaches children about specific safety topics such as pool rules and boating safety
4. A fun game to encourage comfort and activity around water
5. Handouts for parents and caregivers with additional water safety tips.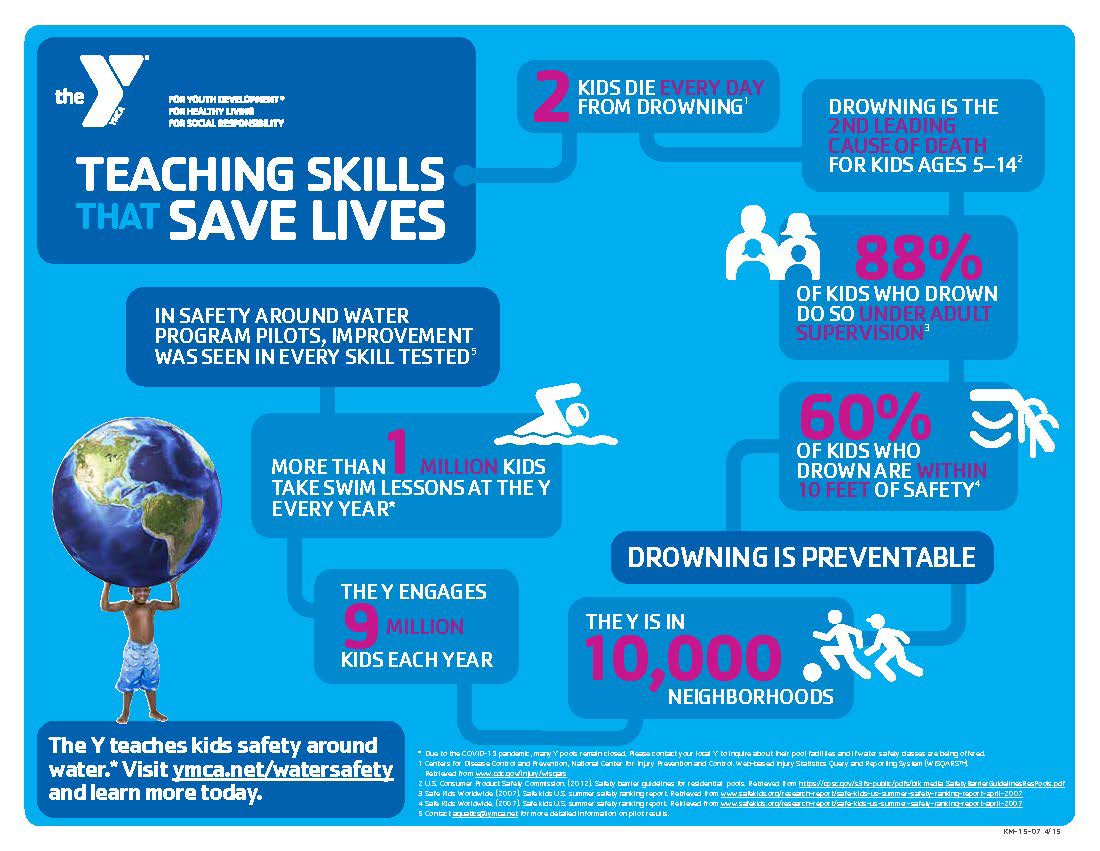 Making an Impact in Gaston County
COMMUNITY IMPACT
Since the program launched in 2017, it has served more than 400 children across
Gaston County. But we have so many more families in need.
COMMUNITY PARTNERS
Brookside Elementary School
Cramerton Middle School
Gardner Park Elementary School
Holbrook Middle School
Lowell Elementary School
McAdenville Elementary School
New Hope Elementary School

Make a Donation to Prevent Youth Drowning
Unfortunately, many kids don't have basic swimming skills, and many times children are left unsupervised in apartment complexes around swimming pools. As the program continues to grow, we are determined to reach children at greatest risk and prevent youth drowning in our community.

Additional Information
BECOME A SAFETY AROUND WATER SPONSOR
Start saving lives! For more information on how you can get involved with this life saving program, email us!